DATAGYM is a unique Training Data and Image Annotation Platform powered by Artificial Intelligence. AI-assisted labeling functions help to accelerate labeling up to 10x compared to manual processes. Our complete workbench helps professional teams to create and manage training data for their computer vision projects and speed up product development. The workbench is easy to use for teams of any size – from one person to large enterprise setups.
Click through the following step-by-step guide to get an overview of how to work with this powerful workbench:
Documentation
You will find more details about how to efficiently work with DATAGYM in our comprehensive documentation.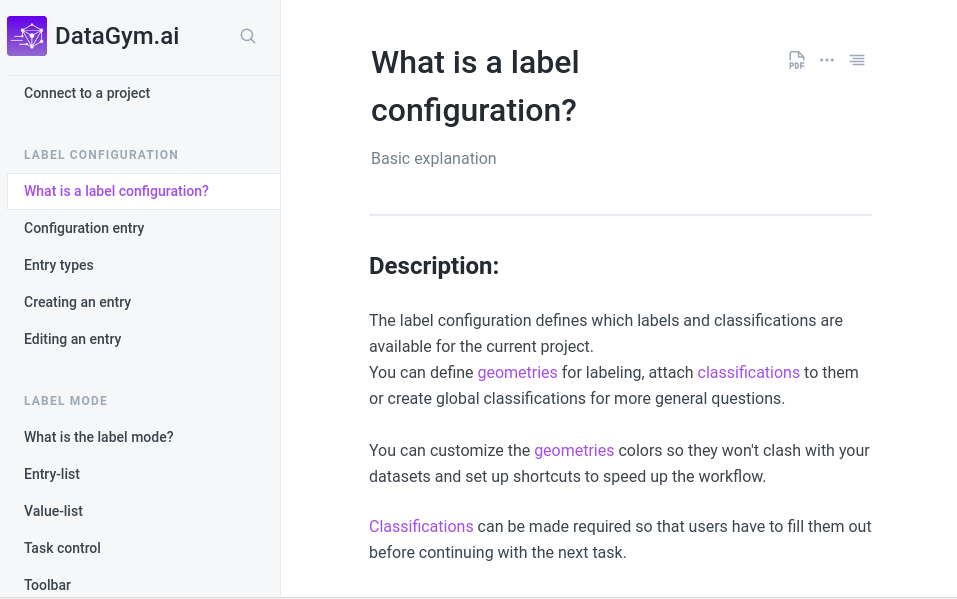 Enterprise Class Software: Reliable, scalable, secure, fast.
DATAGYM is an enterprise class platform, that has been designed with two guiding principles in mind:
To support professional users' workflow efficiently and automate it as much as possible.
To provide an enterprise class workbench that Fortune 500 companies and their system integrators can rely on in terms of robustness, amounts of data, load, performance and security.
Once you decide to work with a tool and spend effort to set it up and include it in your workflows, you don't want to run into unexpected problems down the road. Since we have long term experience with enterprise software development and use many tools by ourselves, we know what we are talking about.
So, if you are looking for a professional tool, DATAGYM is the right choice for you.
Save up to 50% of your time for
preparing training data
in computer vision projects!