Teach machines what they look at
AI Annotation Tools.
Label up to 10x faster!
DATAGYM enables data scientists and machine learning experts to label images up to 10x faster. AI-assisted annotation tools reduce manual labeling effort, give you more time to finetune ML models and speed up your go to market of new products.
Accelerate your computer vision projects by cutting down data preparation time up to 50%.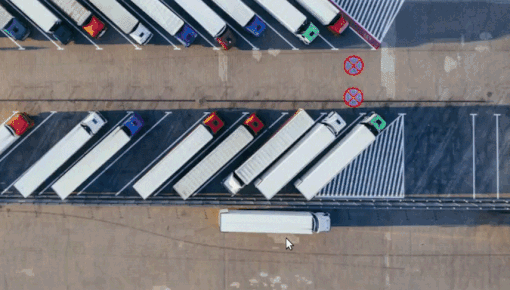 Complete Workbench
for Teams

Powered by
Artificial Intelligence

AI TRAINING DATA PLATFORM
Manage projects, label data, control quality and build a training data pipeline
A machine learning model is only as good as its training data. DATAGYM is an end-to-end workbench to create, annotate, manage and export the right training data for your computer vision models.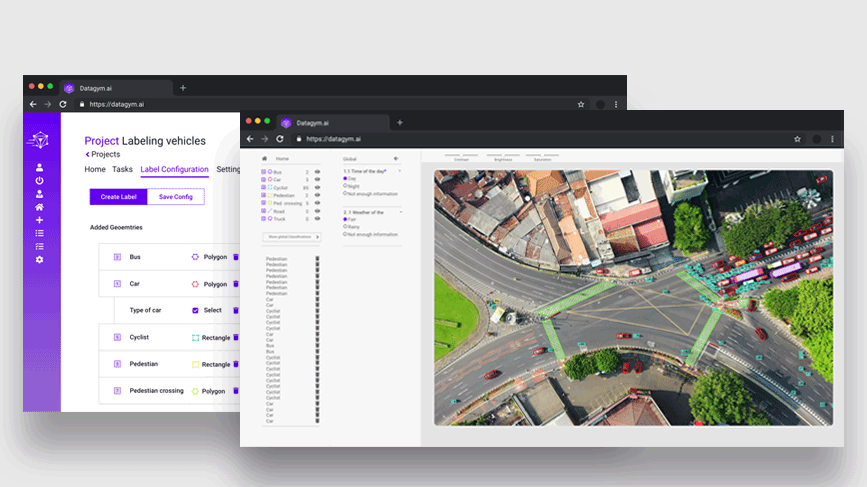 FAST LABELING TOOLS | AI-POWERED LABELING
Label up to 10x faster and gain more time for training models
Machine learning teams spend up to 80% of their time on data preparation. DATAGYM provides AI-powered annotation functions that work with pre-trained models. These fast labeling tools help to accelerate label tasks by a factor 10x.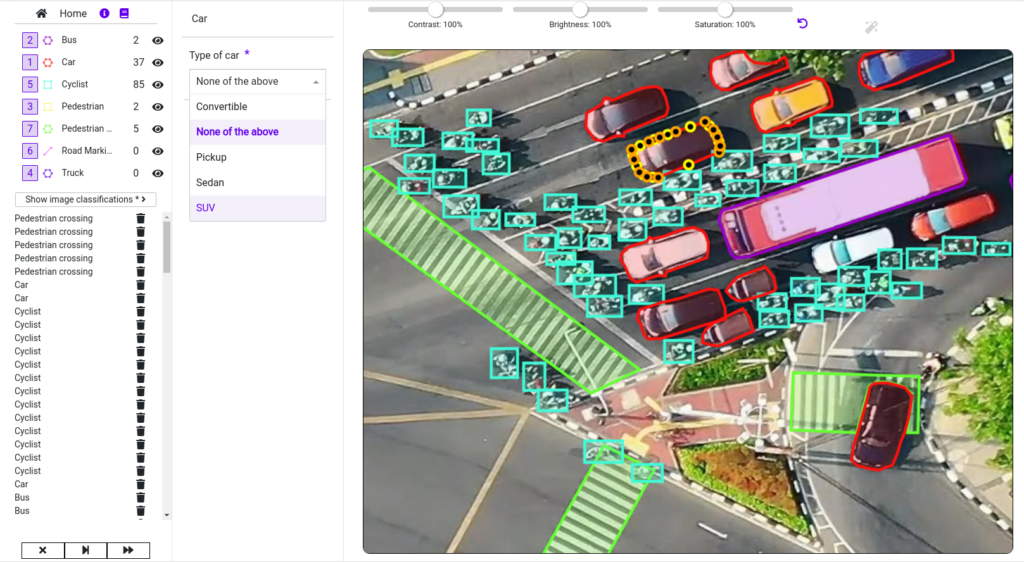 INDIVIDUAL OR TEAM
Collaborate efficiently in ML project teams with different roles or work on your own
Divide and conquer. – DATAGYM is designed for ML project teams with different roles and offers efficient collaboration workflows to manage projects and tasks. The workbench is easy to use for teams of any size – from one person projects to large enterprise setups.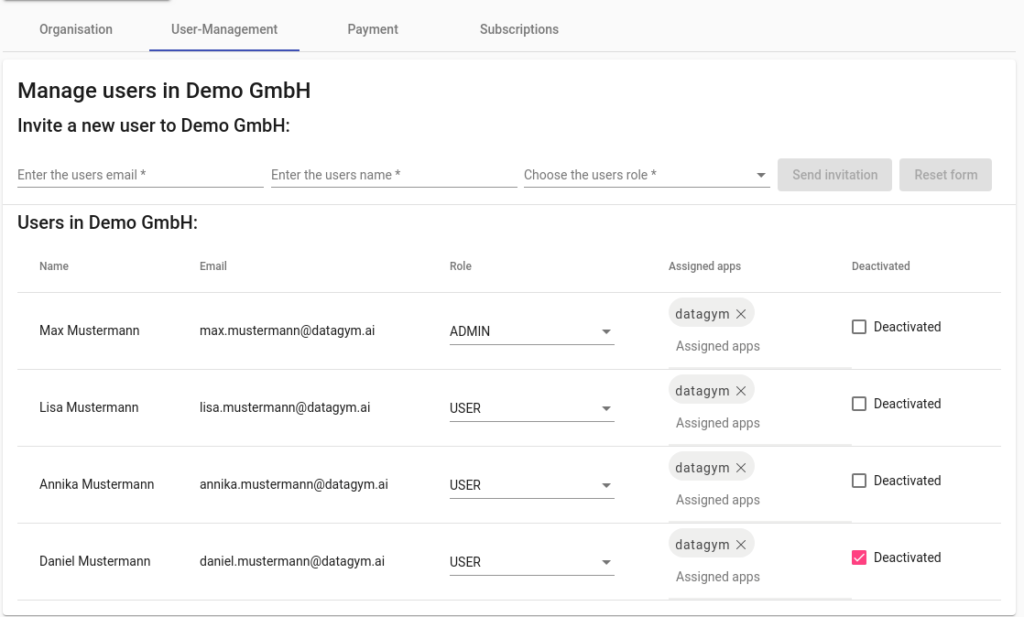 AUTOMATE AND SCALE
Organize and automate your workflows with APIs
Use our powerful APIs to stream data into DATAGYM. Export annotated data into training environments and integrate it into your python workflows.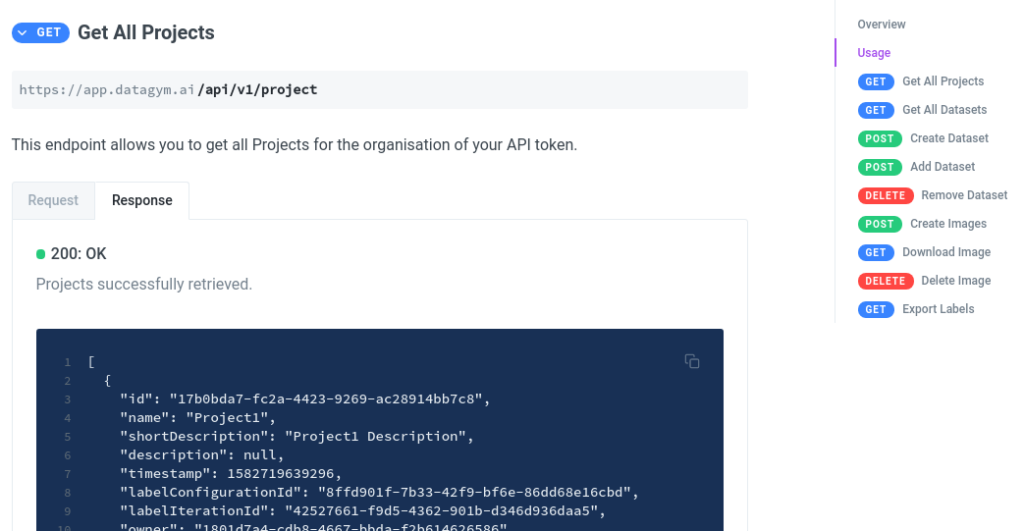 WHAT MAKES US DIFFERENT?
Powered by Artificial Intelligence, complete workbench for teams, label 10x faster
DATAGYM is a unique Training Data and Image Annotation Platform powered by Artificial Intelligence. AI-assisted labeling functions help to accelerate labeling by up to 10x compared to manual processes. Our complete workbench helps professional teams to create and manage training data for their computer vision projects and speed up product development.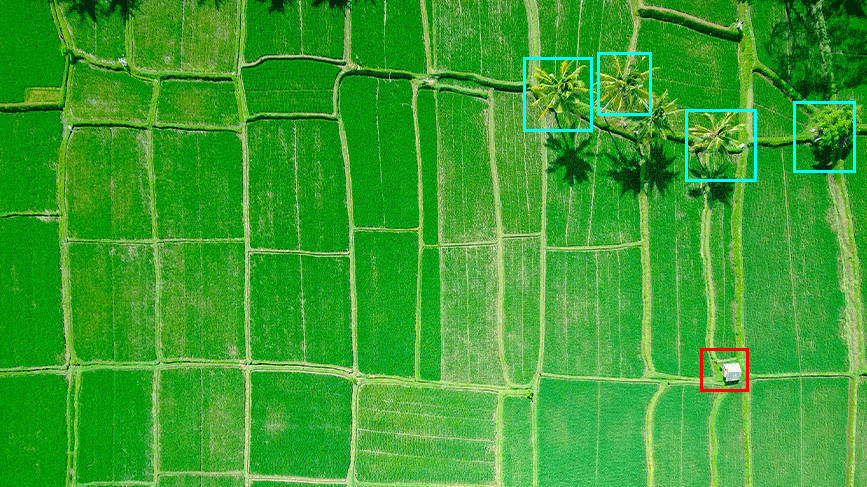 WHAT DOES IT COST?
Use standard tools for free and pay for premium features
We want DATAGYM to be available for everyone. Therefore we provide our standard tools for FREE and also give you limited access to our premium featues. Additional storage and AI-features will be charged according to our pricing plans – please find details about our pricing here.
Save up to 50% of your time for
preparing training data
in computer vision projects!