Complete Workbench
for Teams

Powered by
Artificial Intelligence

AI TRAINING DATA PLATFORM
Manage projects, label data, control quality and build a training data pipeline
A machine learning model is only as good as its training data. DATAGYM is an end-to-end workbench to create, annotate, manage and export the right training data for your computer vision models. Your image data can be imported into DATAGYM from your local machine, from any public image URL or directly from an AWS cloud S3 bucket.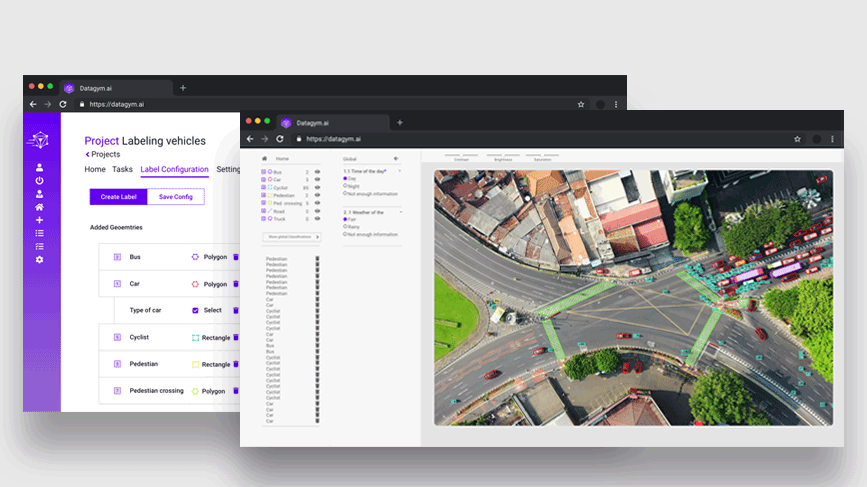 FAST LABELING TOOLS | AI-POWERED LABELING
Label up to 10x faster and gain more time for training models
Machine learning teams spend up to 80% of their time on data preparation. DATAGYM provides AI-powered annotation functions to help you accelerate your labeling task. The Pre-Labeling feature enables turbo labeling – it processes thousands of images in the background within very short time. I helps you find up to 80 distinct object classes on your images and quickly label them with bounding boxes. Additionally DATAGYM offers a class agnostic polygon labeling tool. The user simply marks the object of choice and the network provides a polygon prediction.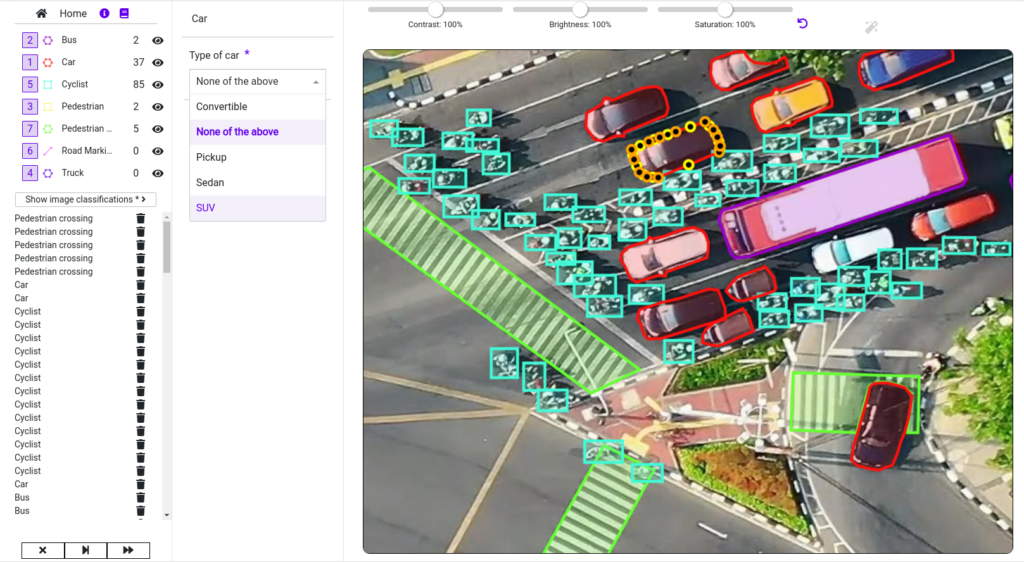 VIDEO ANNOATION
Specialized editor for video labeling
Besides images, we also support videos. Our specialized video editor is designed for an efficient and productive labeling process. You can easily navigate videos using adjustable playback-speeds, supportive shortcuts and a simple frame-by-frame navigation. Our linear interpolation makes it easy to track down objects. 
AUTOMATE AND SCALE
Organize and automate your workflows with APIs
Use our powerful APIs to stream data into DATAGYM. Export annotated data into training environments and integrate it into your python workflows.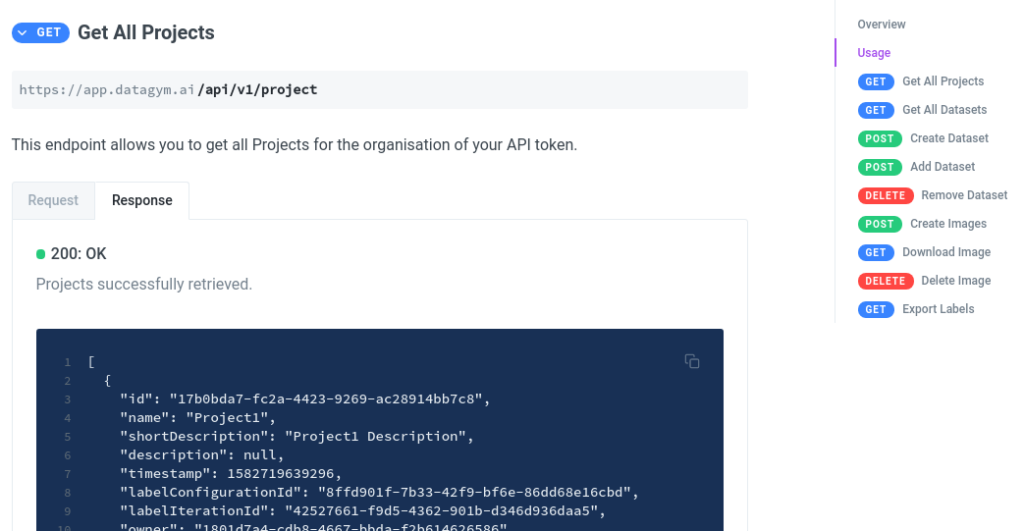 WHAT MAKES US DIFFERENT?
Powered by Artificial Intelligence, complete workbench for teams, label 10x faster
DATAGYM is a unique Training Data and Image Annotation Platform powered by Artificial Intelligence. AI-assisted labeling functions help to accelerate labeling by up to 10x compared to manual processes. Our complete workbench helps professional teams to create and manage training data for their computer vision projects and speed up product development.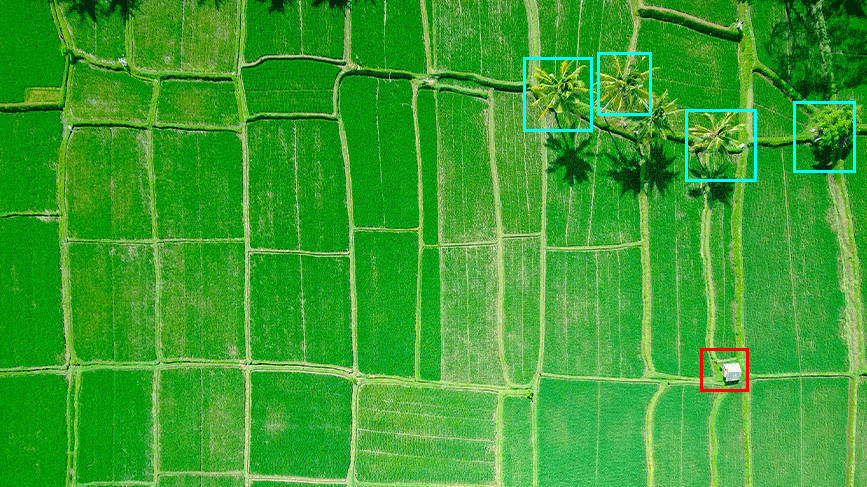 Save up to 50% of your time for
preparing training data
in computer vision projects!